Tamil actors Ashok Selvan and Keerthi Pandian got married in a ceremony in Tirunelveli on September 13.During a traditional ceremony attended by close friends and family members, the couple exchanged vows.The actor shared the first photos from his wedding with his wife, which are all about love and traditions.
The wedding photos of Ashok and Keerthi are going viral on social media. Several celebrities congratulated the newlyweds on social media. Manji Mohan commented, "Congratulations Guys." Aishwarya Rajesh congratulated the couple as well.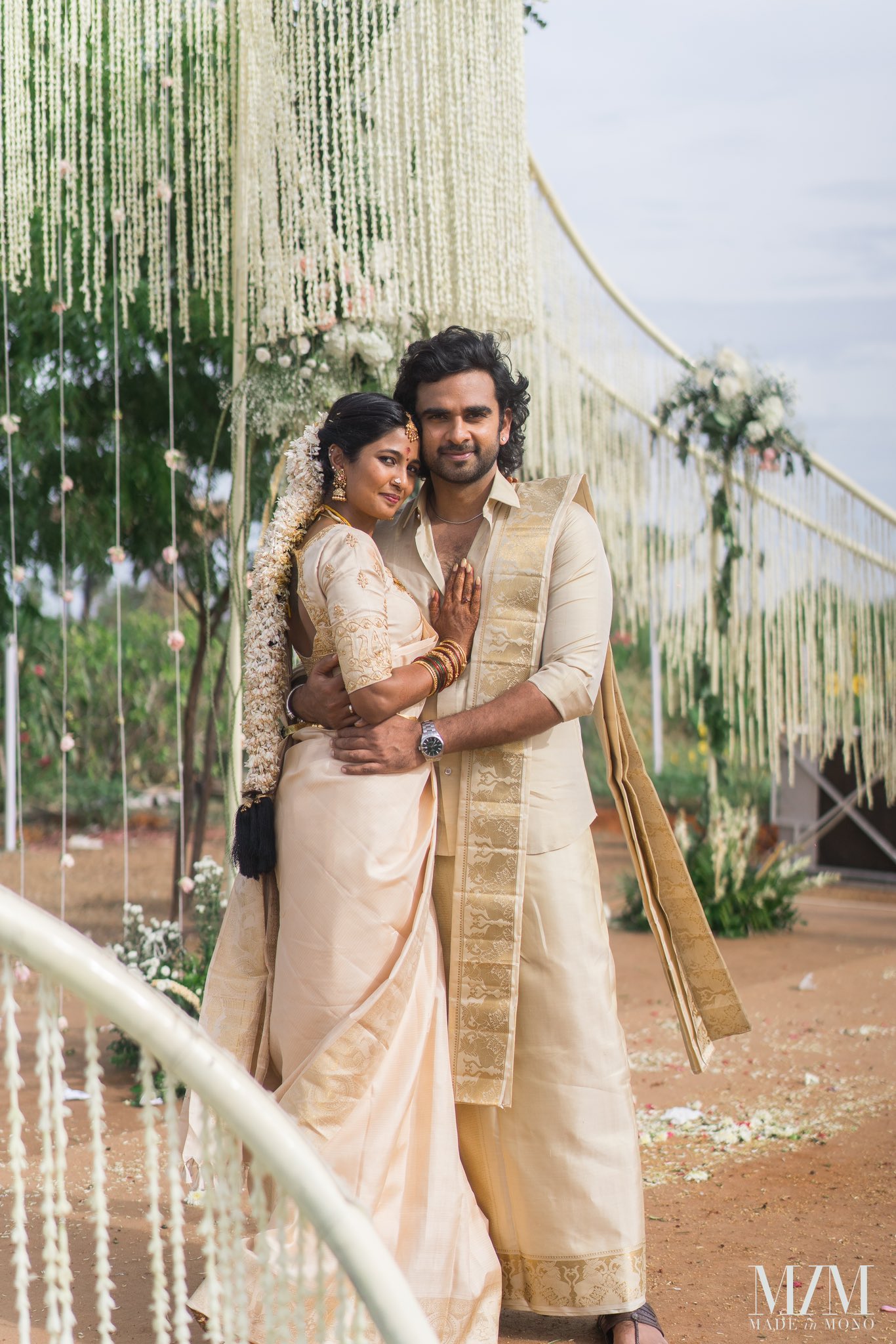 Ashok married the love of his life, Keerthi Pandian, on September 13 at 8 a.m., during the early morning muhurat. The ceremony was called Tamil Murai Kalyanam, and it took place at Sethu Ammal Farm, surrounded by greenery and free of plastic. Following the ceremony, the guests were treated to a lavish feast. According to reports, the couple will also host a lavish reception in Chennai. Several Tamil film industry celebrities are expected to attend the blessing ceremony for the couple.